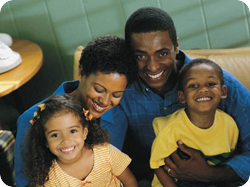 At Pinebrook Family Answers our dedicated professionals are are committed to providing quality services to vulnerable families residing in the Greater Lehigh Valley and beyond. Qualified and highly-skilled, our staff and resource parents are recognized in the community for their commitment to helping children and families in need. They not only play a critical role in the lives of the children, young adults, families, and seniors we serve, but in the successful outcomes they achieve.
Please visit the Management and Board of Directors pages to learn more about our leadership team.
Our Story
In October 2014 Pinebrook Family Services joined services with Family Answers to create Pinebrook Family Answers. Both organizations have long, proud histories of serving the Greater Lehigh Valley with high quality children and youth services, community/school-based programs, family support services, mental/behavioral health care, senior care and re-entry programs. Pinebrook Family Services has been building a solid reputation since 1979 by providing high quality community-based services to children, young adults and families. Family Answers has evolved over its 110 year history and now offers an array of services that primarily assists young adults through seniors. Our complementary service missions will allow the newly merged organization to offer a comprehensive suite of services for individuals throughout their lifespan.
Our common goal of helping all types of families become healthy and flourish creates a natural tie between our two organizations. Joining together allows us to improve cost-efficiency and invest in providing services to those who need it most. We are reviewing options for us to branch out and work together in new ways, as we become Pinebrook Family Answers.