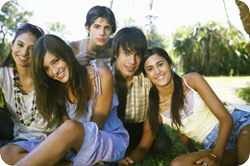 Pinebrook Family Answers, a licensed, non-profit, accredited social services agency, was founded to meet the complex and changing needs of at-risk children, youth, young adults and families in the Greater Lehigh Valley. Over the years to accomplish our mission of strengthening families, we have expanded and diversified our outcomes-based continuum of services, established effective working relationships with our community partners in both the public and private sectors, and, above all, listened to the voices of those we serve to maintain and improve high quality services and advocate on their behalf.
From the Field…

"Please do pass on the overwhelming satisfaction with Pinebrook. I have worked with your doctors, outpatient therapists, family based, functional family therapy, as well as high fidelity. I have been pleased from the top down with supervisors, staff, and clerical personnel. Not to mention, I have yet to hear even a grumble from the families that I have referred to you. I overwhelmingly endorse "freedom of choice" and my consumers seem to share my high opinion of your services when choosing to work with Pinebrook. Thanks again."
Such a long, and sometimes difficult journey requires the full engagement and participation of all team members and the understanding and support of our stakeholders and the community-at-large. For this we thank you, and, with your help, stand poised and energized to tackle the opportunities and challenges of the future.
To learn more about our major service domains and diverse menu of programs, click on the links below…
Family & Community Support Programs
Behavioral Health Programs
Adoption & Placement Programs
Forensic Services