Pinebrook Family Answers has been providing Special-Needs, Domestic and International Adoption Services for nearly twenty years. We are affiliated with the Pennsylvania Statewide Adoption and Permanency Network (SWAN) to provide specialized services to children who are in need of an adoptive family, as well as to families who are interested in adopting special-needs children. For more information about SWAN services for children and families refer to our Special Needs Adoption brochure.
Pinebrook is licensed by the Pennsylvania Department of Public Welfare and has been conducting quality home studies and family assessments for nearly twenty years. Our knowledgeable staff supports families throughout the home study process to ensure that their experience is both rewarding and educational. For information about Home Studies for Pennsylvania residents refer to Pinebrook's Private Domestic or International Adoption brochures.
If you are interested in learning more about adoption, please call Pinebrook at 610-432-3919 or 800-382-0404, or email Melissa Lichtfus, Program Supervisor, at gro.V1516403247LAFbP1516403247@suft1516403247hcilm1516403247.
Forming Forever Families: Meet the Hansons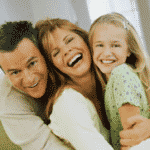 Tammy and Ron Hanson had a dream… Learn More
Our Adoption Outcomes
143 families received SWAN pre-and post-placement services through Pinebrook's Adoption program… Learn More
Make a Difference
Become a Pinebrook resource parent. Learn More