The Compeer motto is, "Make a friend, change your life."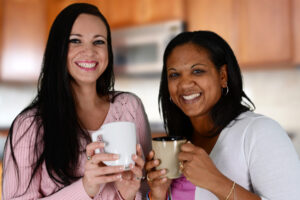 Through Compeer of the Lehigh Valley we match Lehigh and Northampton County, PA adults who live with a chronic, long-term mental illness in friendship matches with adult volunteers.
Become A Compeer of the Lehigh Valley Volunteer!
Compeer of the Lehigh Valley needs volunteers like you to make our program a success. Volunteers spend one hour per week with their Compeer friend doing the standard kinds of things that friends do — sharing a cup of coffee, going for a walk, talking, playing cards, doing crafts, etc. The volunteers and their friends determine the activities, time and place to meet — just like you would in any regular friendship.