The Compeer motto is, "Make a friend, change your life." Through Compeer of the Lehigh Valley we match Lehigh and Northampton County, PA adults who live with a chronic, long-term mental illness in friendship matches with adult volunteers. Volunteers spend one hour per week with their Compeer friend doing the standard kinds of things that friends do — sharing a cup of coffee, going for a walk, talking, playing cards, doing crafts, etc. The volunteers and their friends determine the activities, time and place to meet — just like you would in any regular friendship. While we ask that volunteers devote one hour per week for a period of at least one year to their volunteer experience, often these matches turn into true friendships and we often hear, "We don't need Compeer anymore because we are real friends."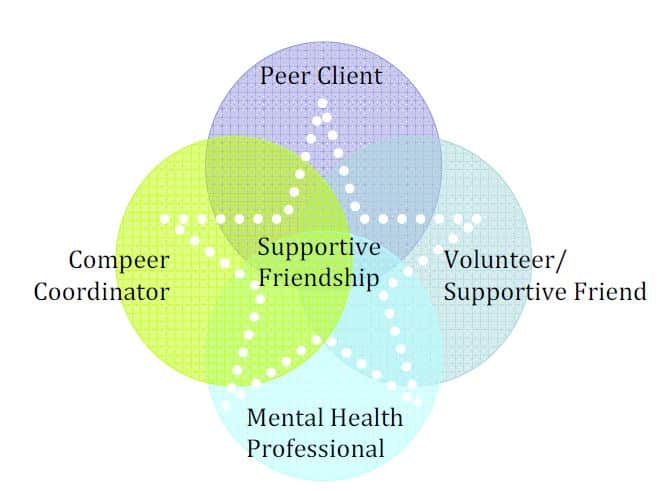 Compeer volunteers learn how valuable friendship is to people who are striving toward good mental health. Since many of the people referred to Compeer have limited involvement with family or other friends, volunteers can provide the comfort and reassurance needed for coping with mental illness, one of the loneliest illnesses in the world.
Volunteers receive at least three hours of training and must pass all of the same background checks that our employees pass before being matched with a friend. Compeer clients must be in mental health treatment and must be referred to the program by a mental health professional.
Our Compeer of the Lehigh Valley program was founded in 1973 and is an affiliate of Compeer, Inc., an international organization.
If you have questions about Compeer of the Lehigh Valley please visit the Contact page.
Click here to start the process to become a Compeer of the Lehigh Valley volunteer.
Compeer of the Lehigh Valley from ASR Media Productions on Vimeo.