There are so many ways that you can get involved with Compeer of the Lehigh Valley.
Volunteer
Visit our Volunteer page to see if being matched with an adult is the right fit for you.
Donate
Visit our Donate page to make a monetary donation and contribute to the ongoing success of our program.
Contribute An Item From Our Wishlist
Visit our Wishlist page and donate an item that will be used for a volunteer and client match to have a fun experience.
Attend An Event
Visit our Events page to see upcoming community and fundraising events.
Host A Compeer of the Lehigh Valley Info Table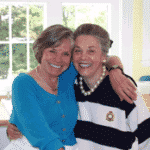 Does your business allow information tables in your lunchroom, at lunch and learn sessions? We are always looking for ways to recruit new volunteers and supporters. Contact us with your information.
Spread the Word
Follow us on Facebook and Twitter to stay up to date with what's happening with Compeer of the Lehigh Valley. Share the pages with friends and help us let others know about opportunities to get involved.