People of all ages and backgrounds come to Pinebrook Family Answers for counseling that provides insight and fills them with promise. We offer individual, couple, family and group therapy – along with assessment and family life education. All counseling is conducted by licensed, Master's level clinicians who are committed to providing the assistance you seek in a comfortable setting.
A full array of outpatient treatment services are provided at our psychiatric clinics located in Allentown, PA, Easton, PA and Wind Gap, PA.
Services Provided
Assessment & Referral
Therapy Services

Individual – most often come for counseling to help deal with depression, anxiety, and/or stress.
Couples – Couples needing assistance with their relationship for various reasons.
Family – Can include parents and children, parents and adult children, and/or parents, children and grandparents.
Group

Psychiatric Services

Psychiatric Evaluation
Medication Management
Outpatient Services
Licensed by the Pennsylvania Department of Public Welfare, Office of Mental Health & Substance Abuse Service and accredited by the Council on Accreditation (COA)
Committed to providing high-quality treatment services
Open weekdays, evenings and Saturdays to accommodate most clients' schedules
Committed to discharge planning as soon as appropriately warranted
To make an appointment for outpatient services, please call 610-432-3919 for our Allentown office or 610-559-8151 for our Easton and Wind Gap offices. To learn more about our outpatient services refer to Pinebrook's Outpatient Behavioral Health Services brochure.
Journeys of Progress: Meet James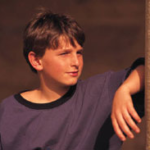 James and his family improved the ability to communicate… Learn More
Our Outpatient Services Outcomes
Pinebrook's outpatient behavioral health program served a total of 1,545 children, young adults, and families… Learn More