High Fidelity Wraparound Initiative (HFW) is:
An evidence-based initiative utilized internationally and widely throughout the U.S.
A team-based, collaborative process for helping children and youth with special mental health needs and their families identify and use their strengths and community resources.
The development and implementation of individualized plans to reduce the use of other services.
Eligibility Criteria for Referred Youth
Must be a resident of Lehigh County
Must be between ages of 8 and 21 years
Must have mental health diagnosis of serious emotional disturbance
Must have experienced imminent, current, or previous placement(s) in a restrictive, intensive or intrusive level of mental health care.
Referrals can be accepted from:
Parents
Young Adults (18-21)
Lehigh County Department of Human Services
Lehigh County Office of Juvenile Probation Department
Magellan Behavioral Health Services
School Personnel
Other Human Service Organizations
To learn more about HFW refer to Pinebrook's High Fidelity Wraparound brochure. To make a referral or to learn more, contact Daniel Pratt, HFW Supervisor, at 610-432-3919 or by email at gro.v1516403265lafbp1516403265@ttar1516403265pd1516403265.
HFW Empowers Families: Meet Kerry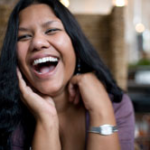 "Seeing Kerry today is a huge difference from the Kerry I met months ago…" Learn More.
Our HFW Outcomes
Since 2009, 164 youth, aged 8 through 21 years have actively participated in the High Fidelity Wraparound initiative… Learn More