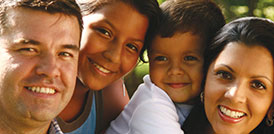 The Pinebrook Family Answers' Ways to Work Family Loan Program helps working parents get a low-interest loan to purchase a used car or to repair a car they already own. Ways to Work provides affordable loans to low- to moderate-income families who lack access to fairly priced loans from traditional lenders because they have poor credit or no credit history.
Most borrowers use the loans (of up to $6,000) to purchase a car or to repair a car they already own. Ways to Work provides families with an alternative to predatory lenders who otherwise may lead them into buying unreliable vehicles at exorbitant interest rates. Our loans are issued at eight percent (8%) interest for a term no longer than 30 months. Our low interest rate helps keep their payments low and affordable. Our aim is to help families become more stable.
Ways to Work loans are used to help individuals remain in or move forward in their current job, and/or to pursue their education by providing them with a reliable means of transportation. The single largest barrier to our clients is transportation. Public transportation does not always meet their needs. The lack of a car or repeated car breakdowns can easily plunge a family living on a marginal income into a crisis. When a crisis occurs, especially related to transportation, they may risk losing a job, the ability to stay in school or in a training program, and face increased difficulties with childcare. Simply put, having reliable transportation can give a family new hope.
To be eligible, you must:
Be a parent of a child 17 or younger years of age.
Live in Lehigh or Northampton County.
Work at least 20 hours per week.
Have been in continual employment for the past three (3) months.
Have poor credit or no credit.
Be able to afford a modest monthly payment.
Be willing to create a budget for your family and work on improving your credit.
In effect, we require that each customer complete a financial orientation on credit, budgeting and debt management so that the end result of the program is not only to give them a car loan and improve their credit, but also to give them the skills necessary to become more financially stable and self-sufficient.
Again, we will not give a loan to a family who we feel cannot meet all of their financial obligations, including the new car loan. We will not give a loan to a family with poor credit or no credit without helping them understand where they may have gone wrong in their finances in the past. Our financial counseling services aim to help our clients re-establish good credit. We offer assistance in finding a debt management program, financial fitness classes, home ownership programs and savings account programs. By paying off their car loan on time every month our clients are creating a positive credit history that will enable them to move forward and help their families to become more self-sufficient.
We are in contact with all loan recipients throughout the full term of the loan in order to provide ongoing troubleshooting and support. When clients experience difficulties that hinder them in paying their loans we always ask what we can do to help. Whether it is because of loss of employment or the need for counseling services, we make sure each client is given information about any and all resources that will assist them.
For more information about the Pinebrook Family Answers' Ways to Work Family Loan Program please call Damaris Rodriguez at 610-432-3919 ext. 2255 or email her at gro.v1493151678lafbp1493151678@zeug1493151678irdor1493151678d1493151678.
This program is possible through a collaborative effort with the national Ways to Work Family Loan Program and National Penn Bank.
The national Ways to Work organization is a unique Community Development financial Institution based in Milwaukee, Wisconsin. It operates through a network of more than 50 loan offices (of which Pinebrook Family Answers' Ways to Work Family Loan Program is one) across the country. The national Ways to Work is a non-profit financial empowerment loan program that helps families move to greater levels of self-sufficiency with access to financial education and reliable transportation. The national program is a sister company to the Alliance for Children and Families, of which Pinebrook Family Answers is also a member.
Some of the loans through our program are funded through National Penn Bank which has been a strong partner of the Pinebrook Family Answers' Ways to Work program for many years.