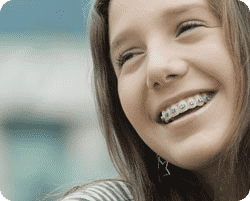 Now sixteen, Amy was placed into foster care three years ago for being at risk for sexual abuse. Upon her entering foster care she was introverted and kept to herself. She had a low self esteem and felt guilty for coming forward about what was occurring in her biological family. Amy loved her family and was very close to her siblings. She carried the burden of breaking up her family and had a hard time dealing with her feelings, including blaming herself for her siblings being placed in foster care.
When Amy was placed with her foster family it took her some time to feel comfortable and express herself. She continued to feel depressed and spent most of her time in her room writing poetry. With the help of her foster family and treatment team, Amy slowly began to come out of her shell. Her foster family encouraged her to become involved in school and community activities. Amy was able to build friendships and secure a job. Academically, she did phenomenally well, earning honor roll status. She was recognized for her wonderful writing skills and was a semi-finalist in a poetry contest. Amy began to feel proud of herself and her accomplishments.
Amy continues to rebuild her relationship with her siblings and is optimistic about her future. She has a special relationship with her foster parents, with whom she has been living her entire placement. Although at times Amy continues to struggle with her self esteem and doesn't always feel she fits in, she has come to realize that her foster family loves and cares for her very much and will continue to be supportive of her. Amy's goal is to become a nurse. She has decided she would like to attend college and major in Nursing. Her foster parents have stated that she has become an integral member of their family and feel she is a joy to have around. They have come to love her sense of humor and continue to embrace her, encouraging Amy on her journey which will include becoming a nurse.