Pinebrook has been providing placement (foster care) services for over thirty years, with a variety of programs to meet the individual needs of children requiring out-of-home placement, and their families. Individualized goal setting and permanency planning begins at the time of placement and throughout the child's care with Pinebrook.
Children are placed in a safe, structured, family setting where the resource parents are nurturing, accepting, and enjoy helping children develop and grow. Each child is assigned a caseworker, who visits the resource home regularly to meet with the child and his/her caregiver, provide case management services, and conduct a safety assessment during each in person contact (frequency is determined by the level of care needed).
Pinebrook is firmly committed to engaging biological/legal parents as partners in their children's ongoing care and development. Weekly facilitative supervision of family visits is offered and targeted interventions and education/modeling of appropriate parental behavior is provided.
Referrals to any of the placement service programs are accepted at any time, including after-hours and weekends, from the Offices of Children and Youth, Juvenile Probation or Developmental Program by calling 610-432-3919.
For information about becoming a Resource (Foster) Parent, click here.
Providing Safe and Secure Homes: Meet Amy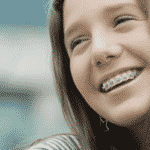 Amy was able to build friendships and secure a job … Learn More
Our Placement Services Outcomes
School-aged children in placement attended classes at least 94% of the time … Learn More
Make a Difference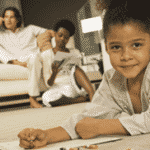 Become a Pinebrook resource (foster) parent. Learn More