Make a Difference
Touch a life … be a resource parent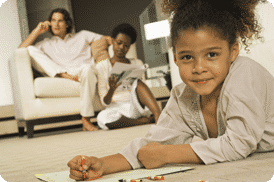 Opening your home to a child in need is one of the greatest acts of kindness imaginable. Many Pinebrook Family Answer resource (foster) families tell us that helping a child turn his or her life around is one of the most fulfilling things they have ever done.
Since 1979, Pinebrook Family Answers has provided resource foster care services and considers resource parents to be vital members of the treatment team.
Find out more at our monthly informational meetings (all times are from 6PM – 8PM):
Tuesday Dec. 19, 2017  * this one is a Tuesday*
Thursday Jan. 4, 2018
Thursday Feb. 1, 2018
Thursday March 1, 2018
Thursday April 5, 2018
at 402 N. Fulton Street, Allentown, PA . RSVP to gro.V1516403405LAFbP1516403405@reff1516403405oHH1516403405.
She is my "Mom"

"I do not consider the woman I live with to be my 'foster mother' – she is my 'Mom.' She has helped me grow into a better, smarter, wiser person. I know she cares for me and loves me. My mom is the first person I could be truthfully honest with and not worry about being judged." – A foster youth, now in college
Pinebrook Family Answers is always in need of stable, caring foster families for children and youth who are unable to live with their own families. Foster parenting is a commitment to the health and welfare of children who are at risk for serious abuse and neglect. It is based on the belief that healthy family living is fundamental for all children to grow and succeed. By opening their hearts and homes to vulnerable children, foster parents help in myriad ways. They…
Teach children how to behave in age-appropriate, socially responsible ways;
Help children develop healthy, caring relationships with others;
Help children overcome their limitations;
Provide a model of self-control;
Nurture cultural identity;
Understand and nurture the bonds and love that children have for their own families;
Offer a temporary, protective haven for hurting kids; and
Give childhood back to children.
Read answers to frequently asked questions asked when considering foster parenting, FAQ Becoming a Foster Parent.
Please inquire by calling 610-432-3919 or emailing Heidi Hoffer, Coordinator of Home Studies, at gro.v1516403405lafbp1516403405@reff1516403405ohh1516403405.