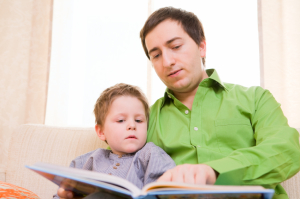 Our Fatherhood program is under the auspices of our Family Preservation Program which successfully intervenes in potentially violent families through a program that provides direct parent education, case management, intensive in-home support, material assistance, and advocacy.
Purpose and Objectives of the Program
The Family Preservation program reduces caseloads in the overburdened child protective services system, and prevents child abuse by connecting high-risk families with community resources. Many of the children in the welfare system live apart from their fathers at the time at the time of their intervention.
Our full time Fatherhood Specialist provides Family Preservation services to referred families from Lehigh and Northampton County Children and Youth, with a specialization in fatherhood issues and concerns. The Fatherhood specialist provides consultation to the Family Preservation team. The Fatherhood specialist works with fathers to increase parenting skills, connections with appropriate community resources, and to develop fathers as resources for their children.
The goal of this program is not to promote two-parent households, or reunite mothers and fathers, especially if the absentee parent is a potential risk. Rather we hope to partially mitigate the negative effects of absentee, uninvolved and unskilled fathers via an intervention designed for men, and delivered by men.
Needs Being Addressed
Most resources are aimed at supporting the mother in the family. The Fatherhood program aims to connect the fathers with support systems and existing community resources. The Fatherhood program offers in home case management, monthly group meetings and special events throughout the year. They are able to meet and connect with other men in the same situation. The goal is to educate the fathers to become active and positive role models for their children.